This is the site that has kept me away from blogging recently. It is awesome! I have been having a little battle with myself about blogging. I have been trying to decide whether it is something that I really enjoy and that I am doing for myself or whether it is something that I do to get some attention from the outside world. And if it is to get attention is it worth it, because let's be honest, not many people read my blog. I have decided that I was doing it more to get attention but I wanted it to be something that was a release for me. Writing blogs was not turning out to be a release for me though. I would stress too much about whether or not anyone would read and whether or not anyone would be offended at what I wrote or think I was stupid for what I wrote. I would write and re-write blog entries until they were just what I thought people were looking for, not so much what I really wanted to say. Then I 'stumbled upon' this website, 750words.com. This is a site where you just write. Anything you want. The goal is to write 750 words every day. It is mainly to unload and to get out all of your thoughts from the day. I have only used it for two days but, I love it! I have found that it is a great way to unload, it helps me to answer questions that I have, it helps me to think back on my day and what all went on. And, after you write it breaks down everything that you wrote. It tells you so many random, amusing things. These are some of the things that are on the page that comes up after you are done writing:
(Sorry the pictures are so bad. I had to take them of my computer on my phone...I couldn't figure out how to copy and paste or do it some other way)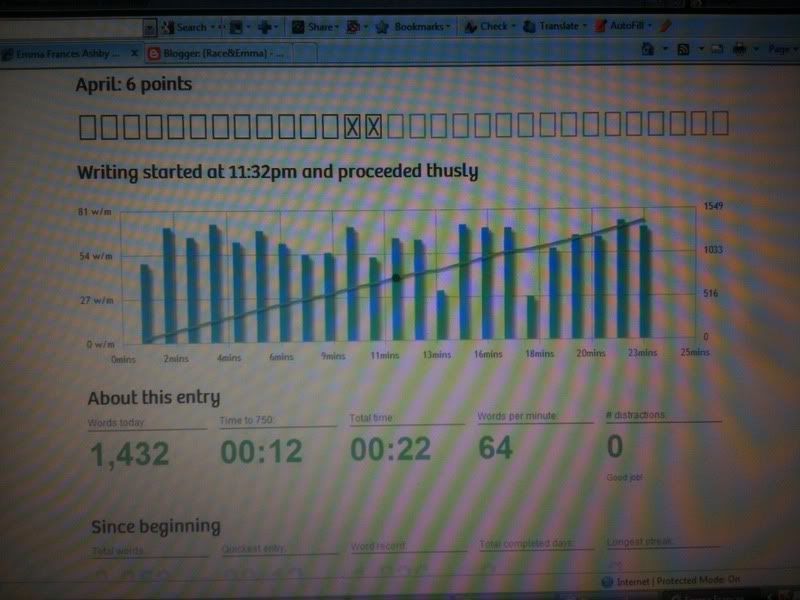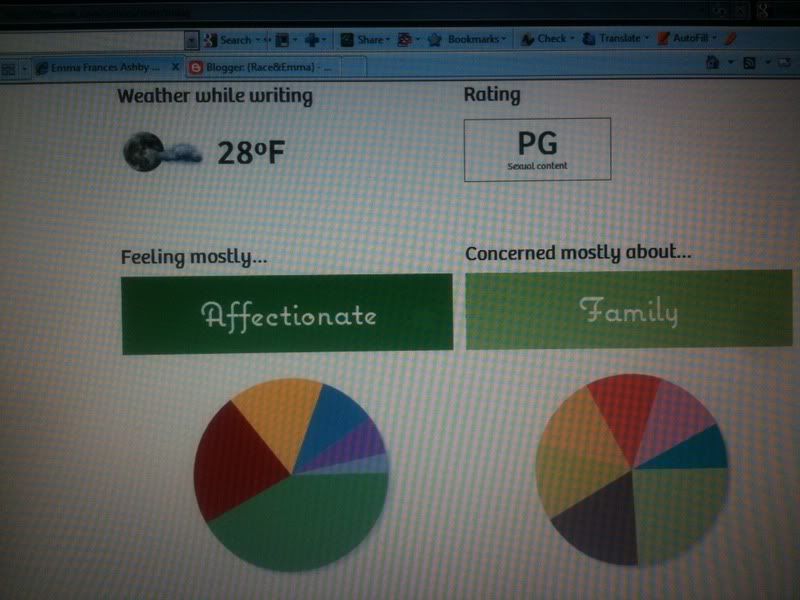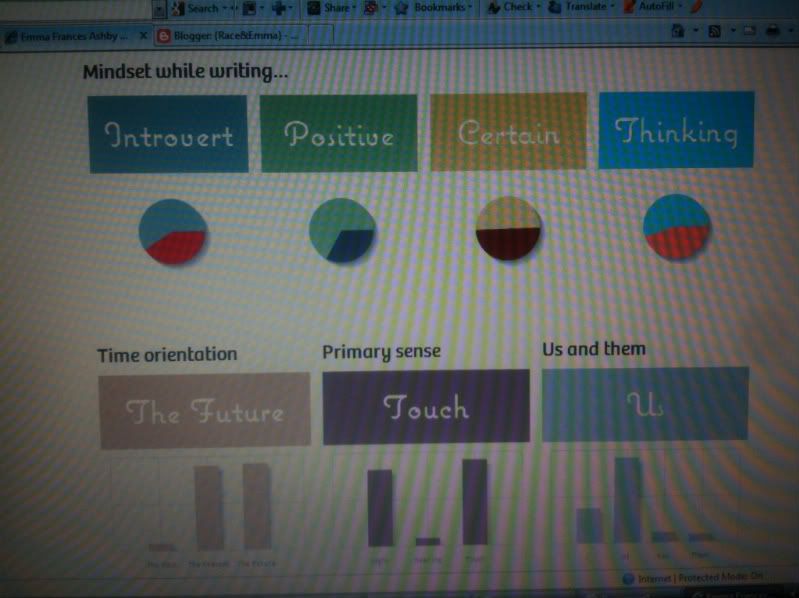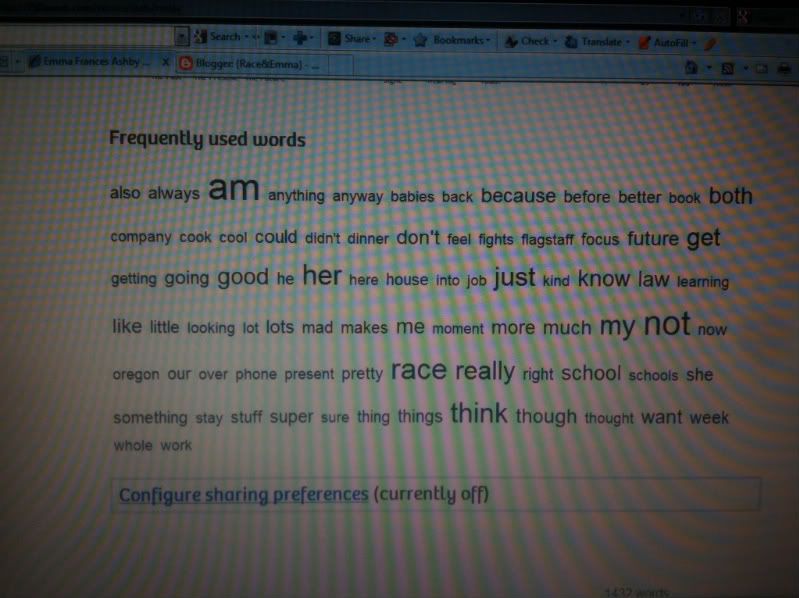 Well, there it is! I think that anyone who likes to write, blog, or ramble should try this site out. It's fun. :] And, I am not complaining about blogging or anything, this is just a cool way for me to get all my thoughts and weirdness out before I sit down to write a normal blog post.